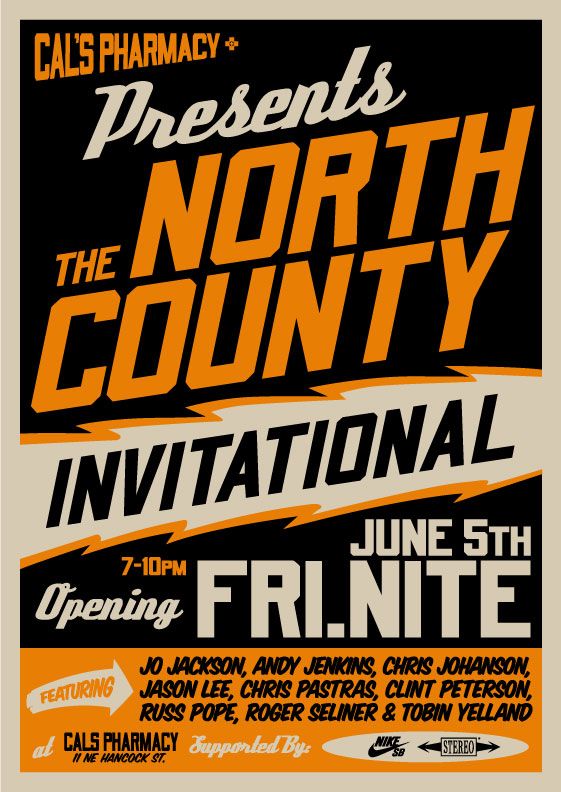 Jo Jackson, Andy Jenkins, Chris Johanson, Jason Lee, Chris Pastras, Clint Peterson, Russ Pope, Roger Seliner and Tobin Yelland are the inaugural participants in the 1st annual North County Invitational at Cal's Pharmacy. The opening is June 5th from 7 to 10 pm with music provided by Chris Johanson.
The competition in this year's field looks pretty stiff, and it's anyone's guess who will emerge victorious and capture first place in art. Make sure to come by and cheer on your favorite competitor. Big thanks to the fine folks at Stereo Skateboards and Nike SB for their great support…
Comments are currently closed.