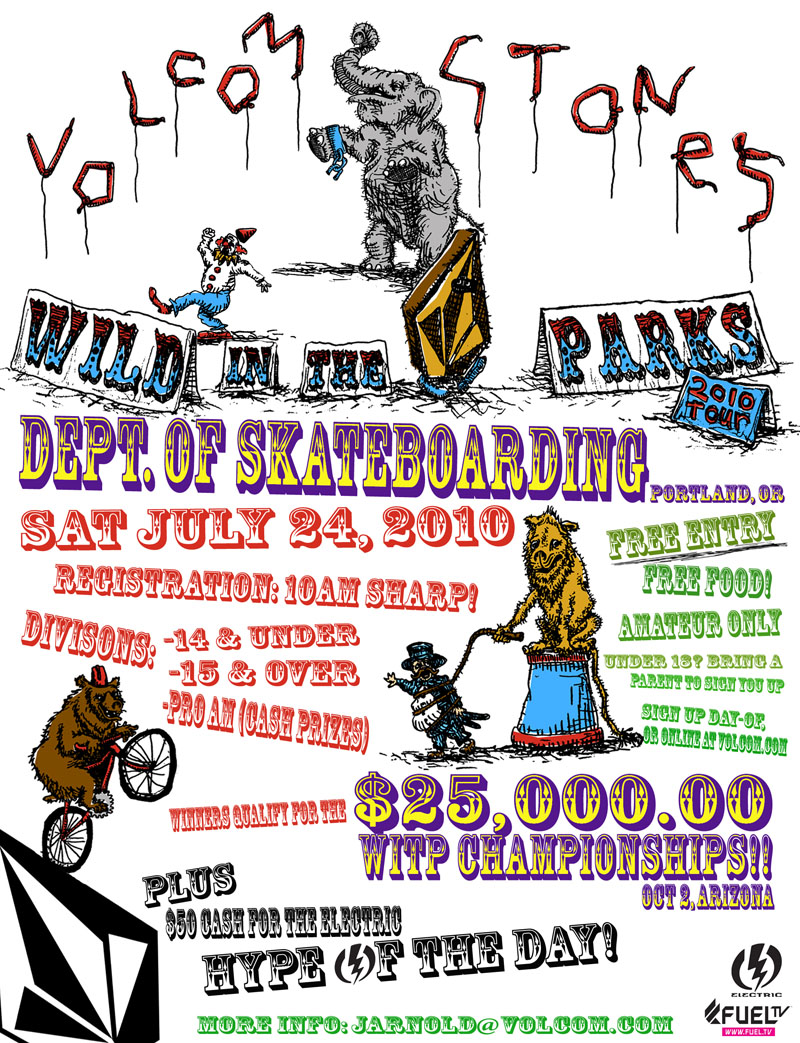 Hey Everyone-
The Volcom WILD IN THE PARKS contest will be stopping by The Dept. Saturday July 24th. This will be the 4th year Volcom has come through and it's always one of the most popular contests. There will be 3 divisions- 14 yrs and under, 15 yrs and over and Sponsored. Entry is FREE and winners will qualify for the WITP Championships in Arizona Oct. 2nd. Registration starts at 10AM- sign up the day of the contest or online HERE.
See you on Saturday the 24th!!
Comments are currently closed.