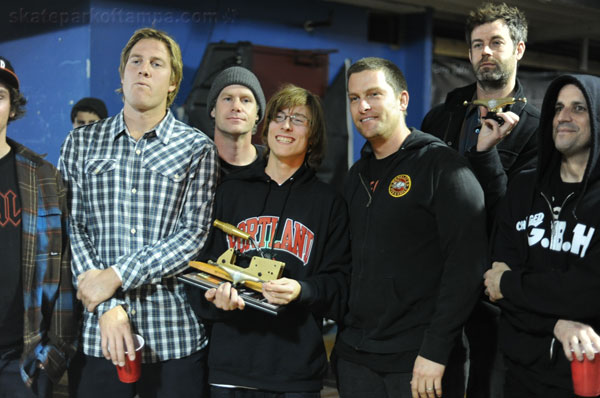 The Skateboard Mag and Skatepark of Tampa had their official Am awards night and Tyler got to swoop up his trophy for being the Year's Best Am. Pretty sure it's a bearing press. If any kids need to change their bearings out make sure to ask Tyler if you can use his press next time you see him.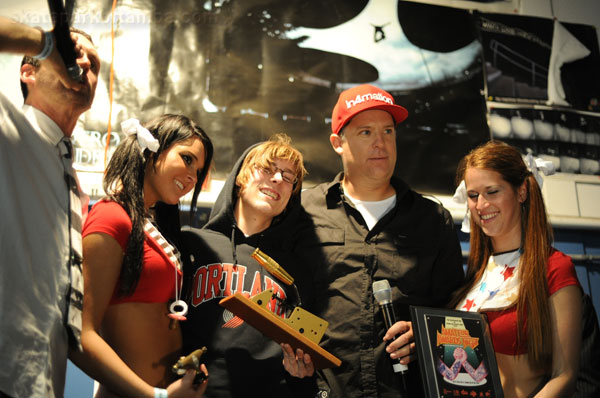 He'd probably prefer the hug to the bearing press anyday. From the girls, not from Dave Swift.
Congrats again Tyler. Letting the world know what Portland's known for quite some time.
(photos lifted from skateparkoftampa.com)
Comments are currently closed.