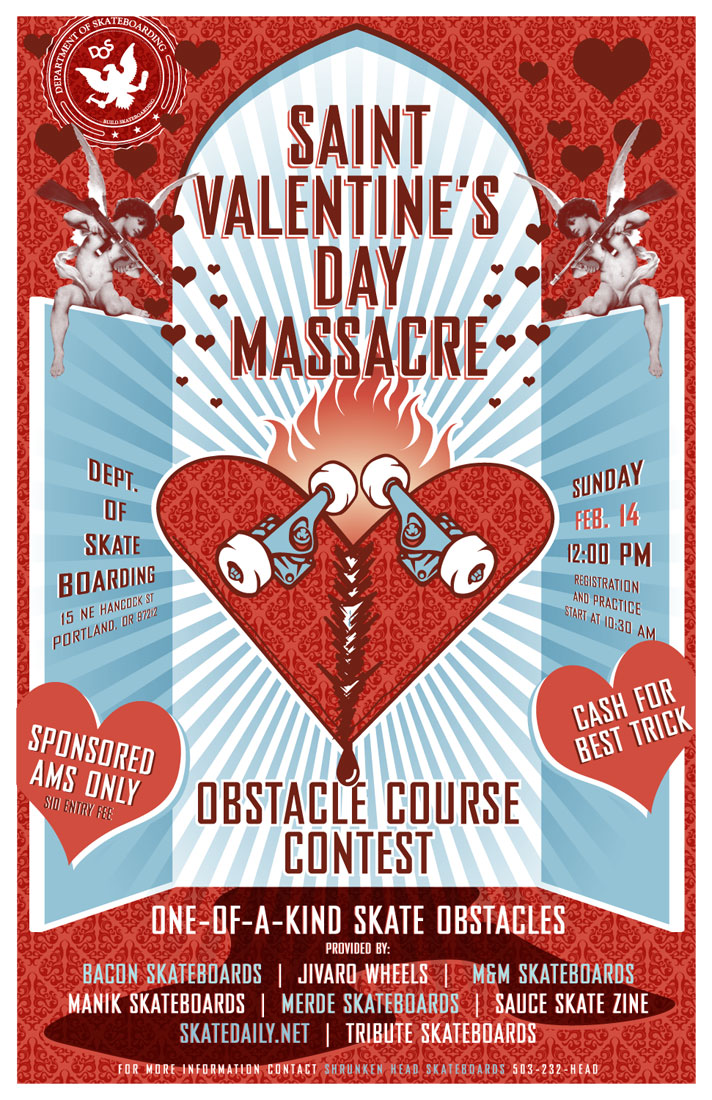 The Dept. will be hosting the ST. VALENTINE'S DAY MASSACRE Contest Sunday Feb. 14th. Mike and Justin over at Shrunken Head are the masterminds behind this unique event that promises to be a departure from any contest you've experienced in the past. All your favorites in LOCAL PORTLAND SKATEBOARDING will be representing. Face it, you more than likely don't have a valentine so there should be no good reason you don't check this out. For more info hit up those guys at Shrunken Head!!
(This means there will be NO REGULARLY SCHEDULED SESSIONS SUN. FEB. 14TH!! Also, there will be NO 9-11PM SESSION SAT. FEB. 13TH due to some contest prep..)
Comments are currently closed.