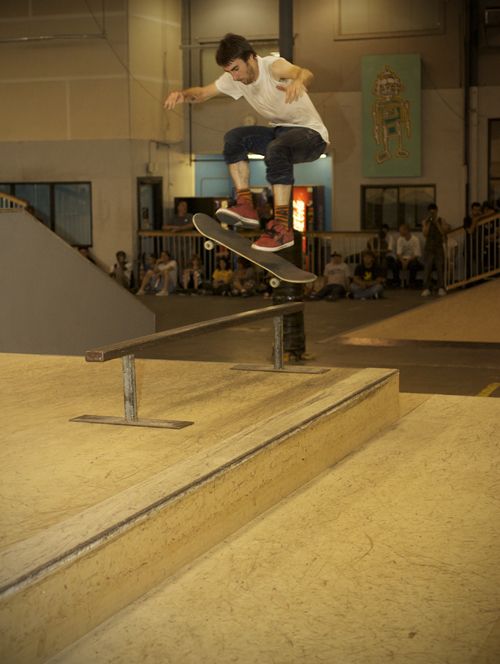 The Toy Machine dudes rolled through last Sunday on their "Oddity Odyssey" tour and put on a sick show despite the swelter. Those dudes are gnarly because they followed up their demo at Exit in Salem in 100+ degree heat Saturday by skating for 2 hours in 96 degree 90% humidity heat the next day. There was also lightning strikes going on outside but they weren't fazed. Toy Machine has always had the reputation of busting at whatever spot, contest, demo or session they're at. Here's some photos in case you missed it: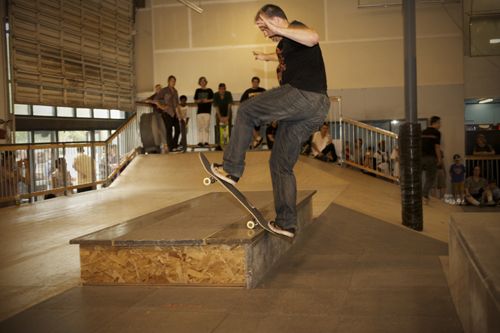 It starts at the top, and if the boss is down to shred in unfavorable conditions, you better be bringing it too. The Tempster with a front blunt. What?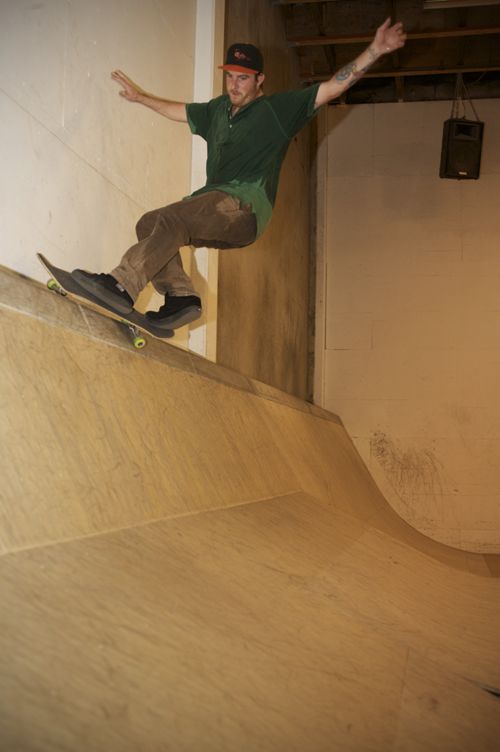 J. Lay powered a front feeble on the bank to bank.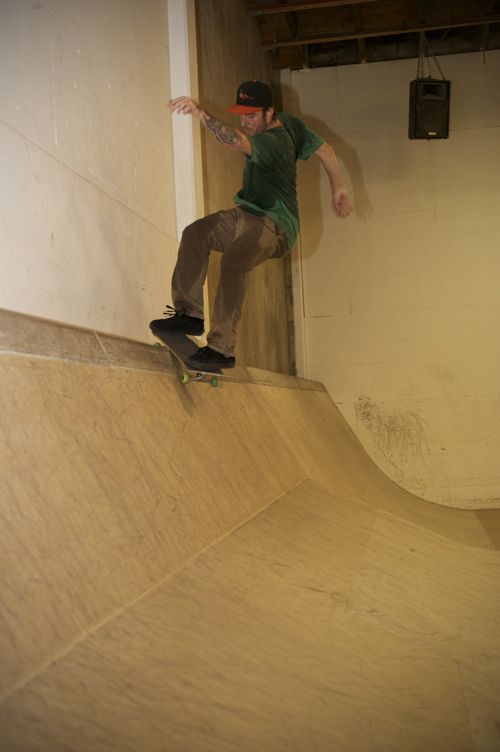 Then followed it up with a smith schralp.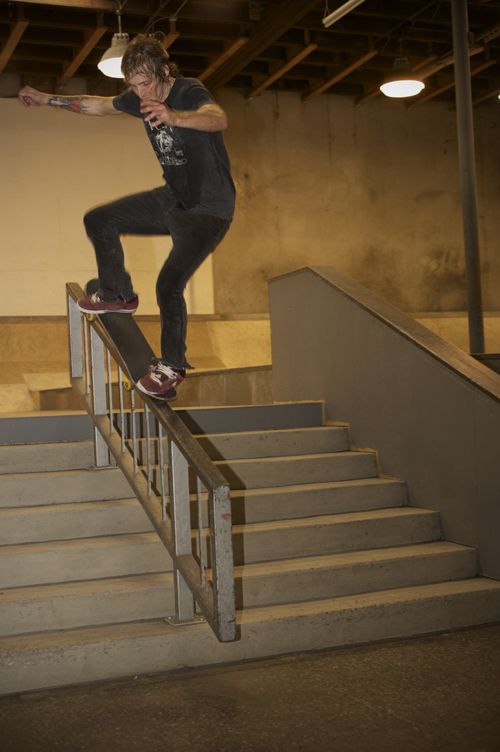 The hardest working pro skateboarder without his name on a board, Manson annihilated the course and his sweat glands.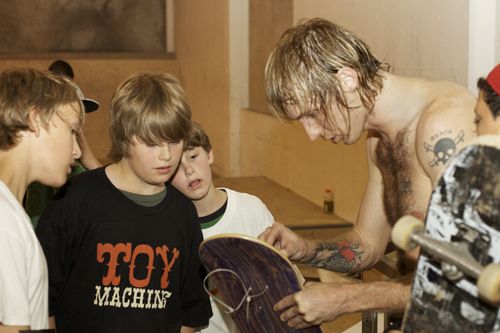 And when you're rippin', the fans take notice.
From what we hear, the Toy dudes were super cool to all the skaters in Salem and followed it up with everyone in Portland. These guys appreciate the fans and The Dept. appreciates the skaters too. Take that into consideration the next time you're looking at the board wall for your next deck.
-The Dept.
Comments are currently closed.